SO CLOSE TO THE MOUNTAINS
slow down – relax – enjoy
Our panorama sauna offers an experience of a special kind. Surrounded by a spectacular mountain backdrop you can feel the heartbeat of nature here. Let yourself fall, let us pamper you and simply enjoy. To be as close to nature as possible you will also find sunbeds on the rooftop terrace.
"The greatest events – they are not our loudest but our stillest hours."
– Friedrich Wilhelm Nietzsche
The high temperatures and humidity in the Finnish sauna have a purging and detoxifying effect on the whole body. The intense wooden smell and the natural atmosphere completes the wellness experience. Another highlight is the wonderful view across the untouched nature.
Milder temperatures and less humidity but still a wonderful effect. The aromatic smell and the soothing light therapy in our Sanarium have a positive effect on body and spirit.
Gentle rays for deep relaxation. The heat of the infrared cabin stimulates your metabolism and strengthens your immune system. Do something good for your body and take a light bath.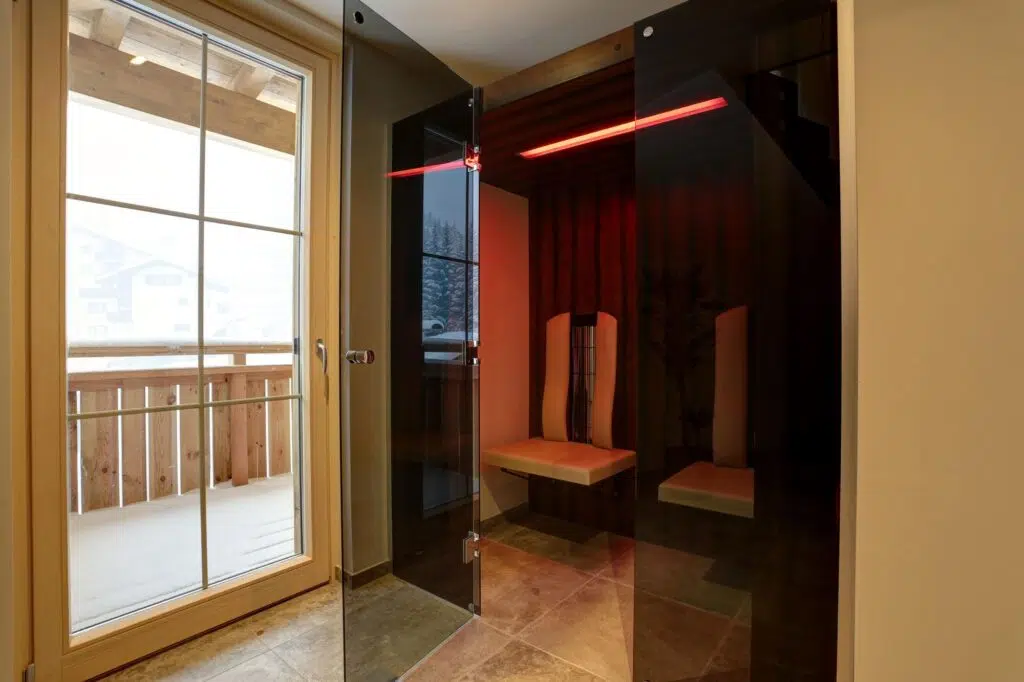 On warm summer days our cozy terrace invites you to enjoy a few relaxing moments after your sauna session.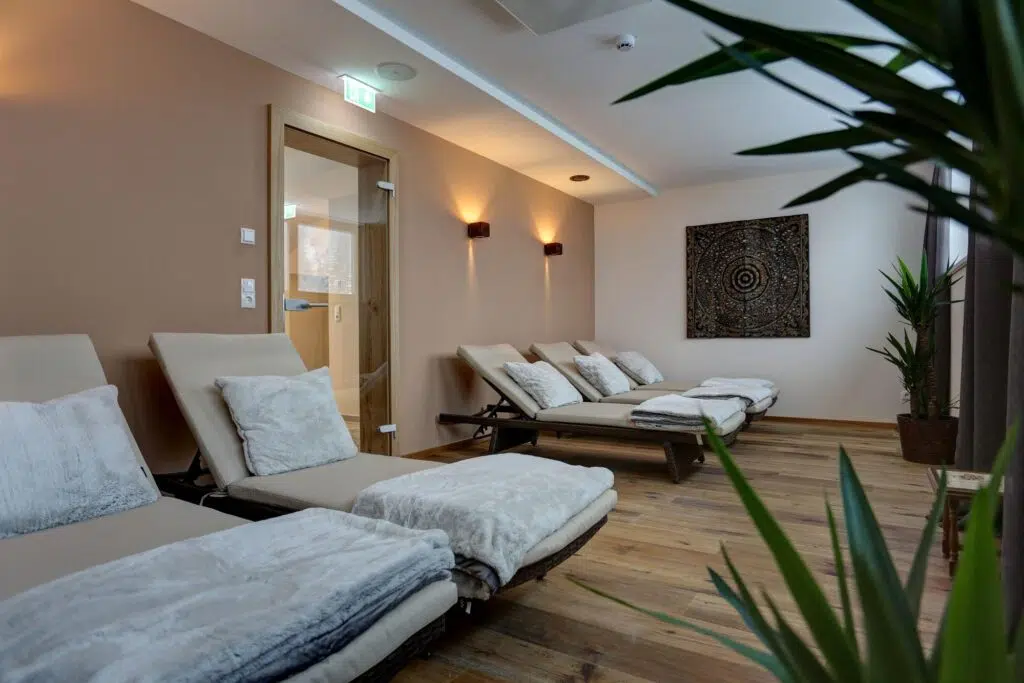 Everybody sometimes needs to calm down. Take your time and enjoy a break in our relaxation room. Revel in the soft sound, allow yourself to feel and enjoy the soothing effects of the quiet atmosphere.
Our tea and juice bar is at your disposal for a little refreshment in between. Different kinds of tea, tasty juices and fresh fruits are waiting for you in our lounge.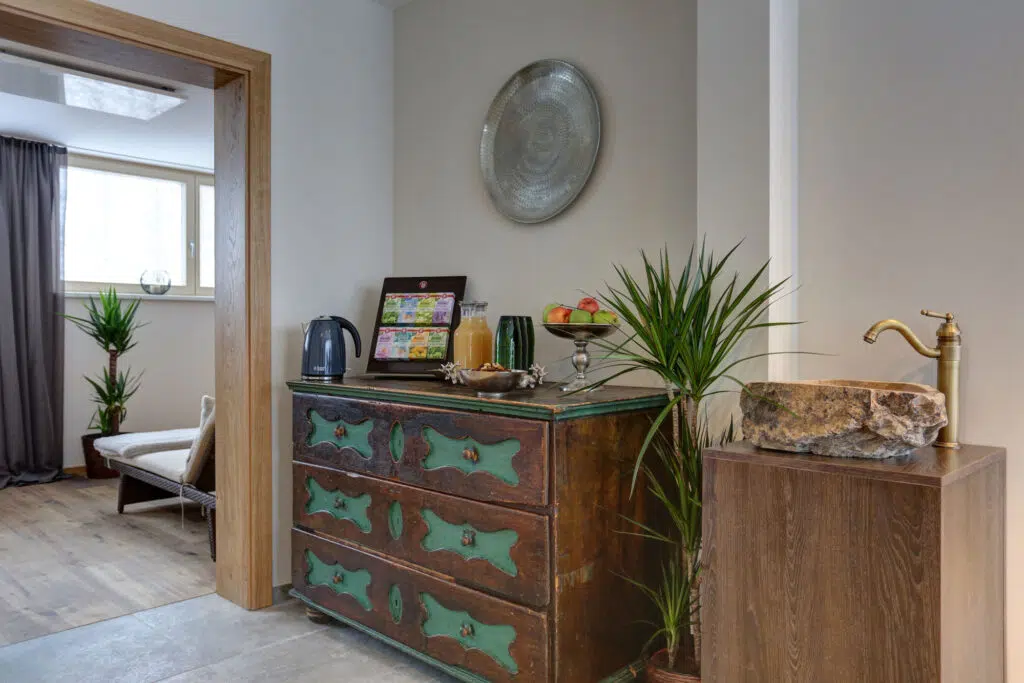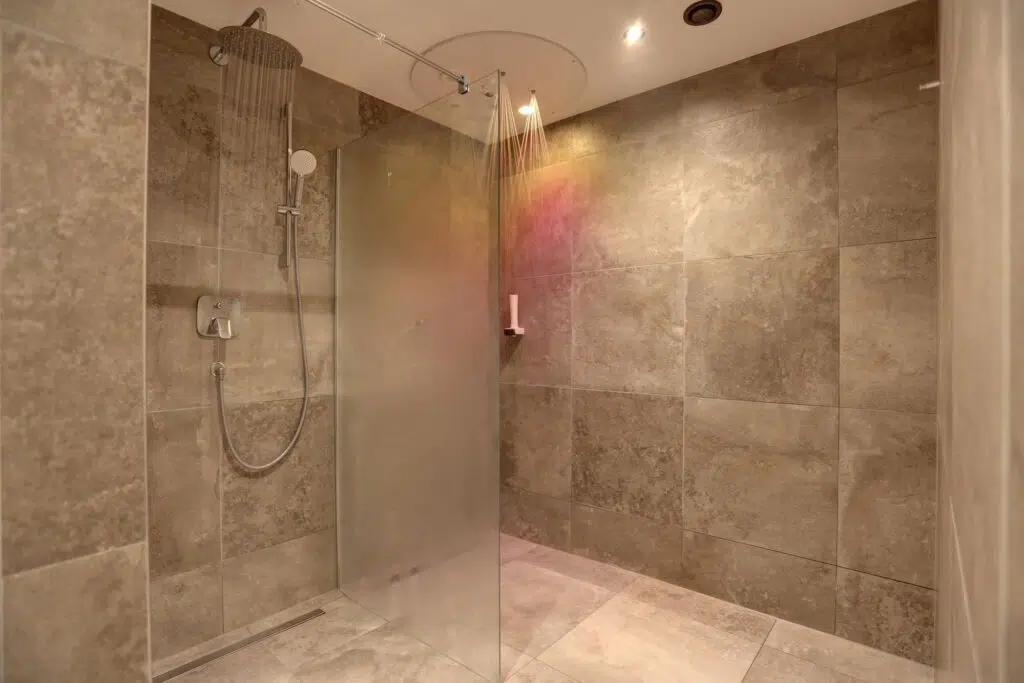 Our wellness and experience showers provide the perfect amount of refreshment and fill your body with new strength and energy.