At our house, the whole family pitches in because we do, what we love. We are a committed and energetic team consisting of several generations. Not a profession but a vocation!
How everything started…
Maria is literally a born host. She is always eager to fulfill our guests' wishes without them even having to mention it.

Herbert stands as firm as a rock and acts behind the scenes most of the time. He is the visionary of the family. He created and shaped the company the way it exists today.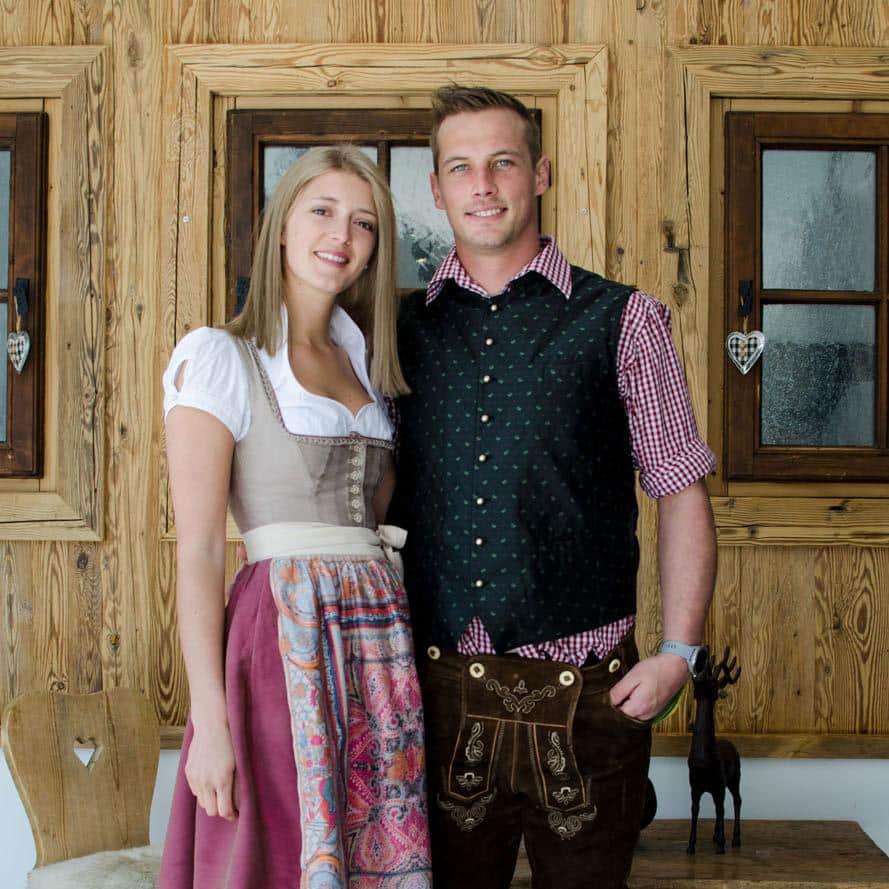 The future…
Sandra, once the globetrotter of the family, combines traditions and trends and allows them to grow under one roof. She leads the Kösslerhof so effortlessly that it's downright contagious.
Philipp is a trained plumber and the professional "allrounder" of the house. He takes care of everything that needs to be mended around the house and has a talent for cooking.
The head-charmer of the "Kaminstube"…
Besides his tasks as a charmer, Stefan is also a certified sommelier and host of the Kaminstube. He ensures that his guests can enjoy unforgettable moments in the "Kaminstube am Moos", which is only a 2-minutes-walk away from the Kösslerhof.